Web Portfolio
3 mins read
I now have a permanant contract doing web design for a large travel website, so this page has now become more of an archive of some of the projects I have worked on in the past.
I have split these up into websites that I have either designed & coded and sites which I have just coded up from someone elses design. The second of these involves converting a design in Photoshop format into HTML and for some of them I have offered advice on the design based on my experience in website usability. In both cases all the HTML, JavaScript and CSS is handcoded except for a few Javascript plugins and the PHP code for websites based on an existing framework such as Wordpress.
Websites I have designed and coded
My own site, created as a personal project to showcase my music.
Skills used : Design, HTML, CSS, Javascript, PHP, Rewrite Rules.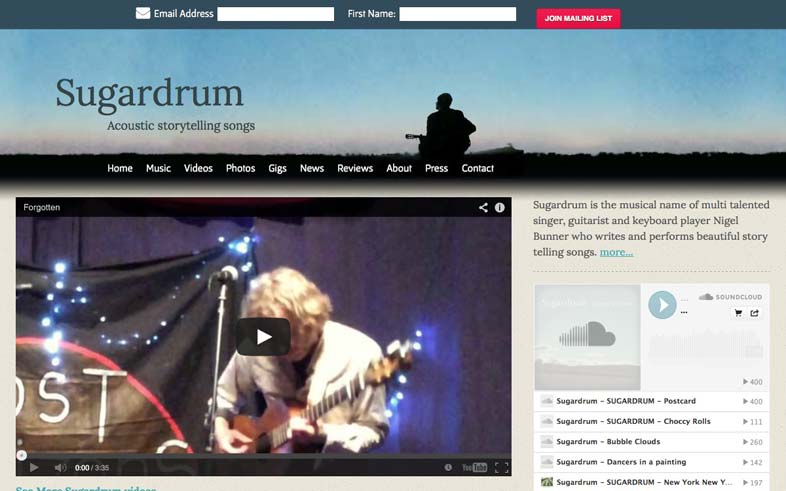 This is one of the charity websites I work on for gratis. I was responsible for the redesign, coding and restructuring of the site, using an existing logo design and the subsequenting rebranding of the site after the charity changed their name.
Skills used : Design, HTML, CSS, Javascript, PHP, Rewrite Rules.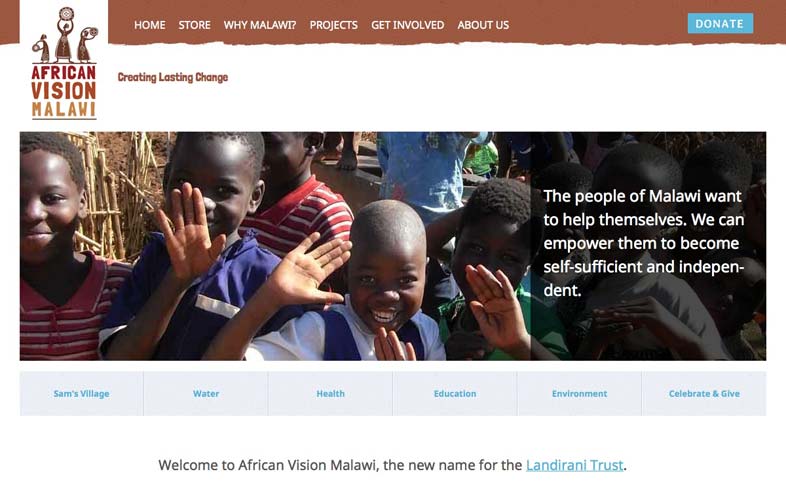 Complete redesign/overhaul of existing site. The entire stock of this prestigious hire company was loaded into a database and a Content Management System (CMS) created so the company could edit the details about the products and add new products themselves.
The site also includes a dynamic enquiry form that allows users to add to a list whilst they browse the site which can then be easily emailed directly to Richmond Film Services.
Well over 1000 items are available to view on the site presented in an easy to use and seo friendly fashion.
A recent addition to the site is sales shop.
Skills used : Design, HTML, CSS, Javascript, PHP, Rewrite Rules.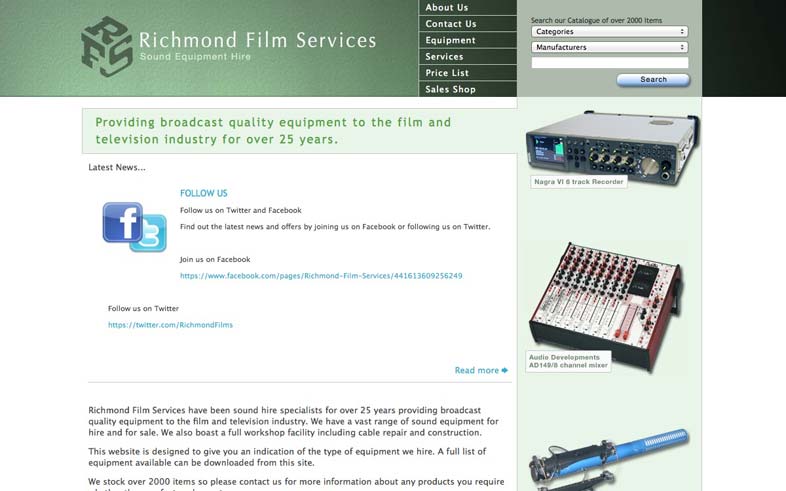 Websites I have just coded up